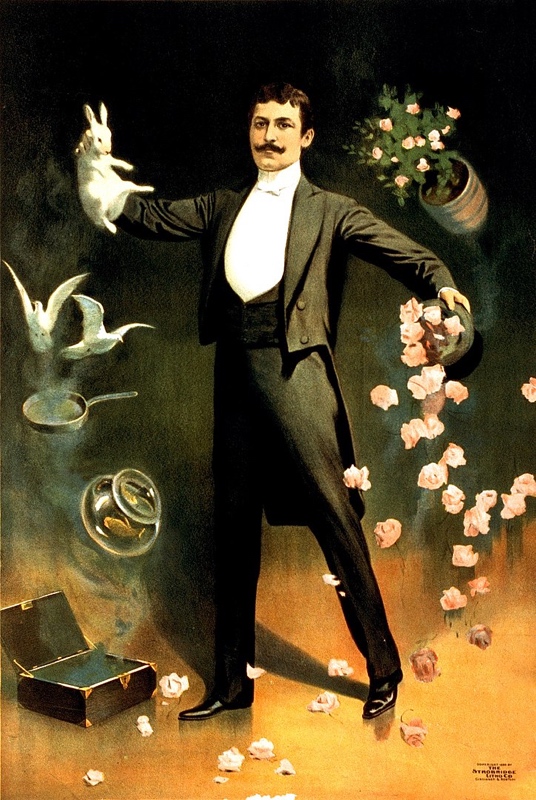 By Strobridge Litho. Co., Cincinnati & New York. Restoration by trialsanderrors and Morn - This file was derived from: Zan Zig performing with rabbit and roses, magician poster, 1899.jpg:, CC BY 2.0, https://commons.wikimedia.org/w/index.php?curid=19060350
Architecture of the Invisible: Delivering Complex Leadership Learning
By Ian Chisholm and Mark Bell
"What is essential is invisible to the eye."
Antoine de Saint-Exupéry, The Little Prince
As leadership development practitioners, we often receive requests to design indelible learning events: experiences that will be utterly unforgettable for everyone who takes part and whose impact will far exceed the event itself. In the field of executive development, forums like this are complex, elusive, high-touch masterpieces calculated to connect with sophisticated consumers and to amplify, augment and anchor the impact of other high-tech learning strategies.
We recently orchestrated such a gathering, inviting key players from all of the different teams and client organizations that we serve. Unexpectedly, the gathering developed a formidable purpose that was more important, more relevant and more necessary than any of its designers or participants anticipated or planned for: The creative leadership required from everyone involved in bringing this experience to life was exactly the kind of leadership that the experience itself had been designed to develop.
How does one imagine, design and deliver an indelible learning event? Here we reflect on our process and present the key choices we made along the way.
---
Photo credit: By Strobridge Litho. Co., Cincinnati & New York. Restoration by trialsanderrors and Morn – This file was derived from: Zan Zig performing with rabbit and roses, magician poster, 1899.jpg:, CC BY 2.0, https://commons.wikimedia.org/w/index.php?curid=19060350
https://roygroup.net/wp-content/uploads/2019/08/Zan_Zig_performing_with_rabbit_and_roses_magician_poster_1899-2.jpg
800
536
Roy Group
https://roygroup.net/wp-content/uploads/2019/06/RG-logo-small.svg
Roy Group
2014-03-01 18:48:21
2019-09-21 14:13:58
Architecture of the Invisible: Delivering Complex Leadership Learning