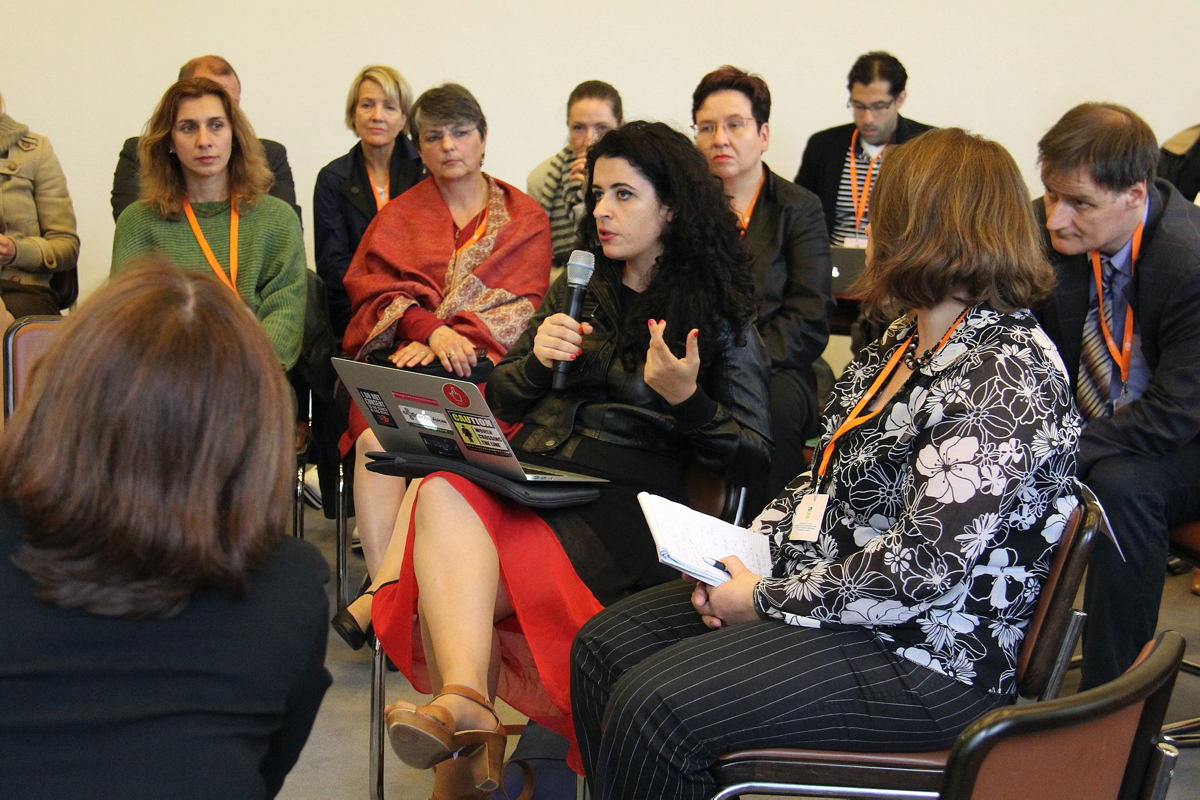 Communicating Clearly Through a Crisis
"In a time of crisis, it's very important to communicate authentically and responsibly. And right now, organizations are really conflicted as to what is the right thing."
COVID has thrown everybody a curveball. As an organizational leader, you've probably had to address hundreds of questions … without even knowing the answers yourself.
Roy Group connected with Melissa Orozco of YULU PR (a certified B Corp) for a few tips around crisis-based communication so that we could share them out with our clients and partners. Anne-Marie and Chiz first connected with Melissa at the Social Impact Summit hosted at Fogo Island Inn in 2018, where she was facilitating a communications workshop. When COVID-19 struck, Chiz realized Melissa's expertise represented something of value to our Roy Group network.
"In a time of crisis, it's very important to communicate authentically and responsibly," says Orozco, who started her PR career in corporate communications in New York City. "And right now, organizations are really conflicted as to what is the right thing."
Your first wave of communications should already have gone out, says Orozco. That's where you've communicated your how-we're-dealing-with-COVID-19 plan internally to your team, as well as externally to your investors or stakeholders. You've shared with people your position, your immediate response, and your willingness to be proactive / your desire to wait for government regulation.
All of this is communicated clearly, honestly, and in alignment with your vision, mission and values.
The next step is the second wave of issues management. This means communicating what's next, including:
potential layoffs, cutbacks and closures;
an honest communication of your wait-and-see approach as the crisis unfolds (you won't be alone in this — it's new for all of us);
avoiding stating that you're going to maintain X, Y or Z of your offerings as "business per usual", because there's nothing usual about where COVID-19 has sent us.
"Organizations should be talking to their communications agency or team about this," says Orozco. "There are going to be several waves of what this is going to look like. Even when the dust starts to settle, there'll be new things to think about. How are you going to recoup some of the customers you may have lost? All businesses are going to be suffering in the wake of COVID. So how do you recover business and stay resilient?"
For more, head to YULU PR's page on how to communicate during the COVID-19 pandemic. Thanks to Melissa and her team of communication strategists for their insight and teachings on how to lead through the fog.
https://roygroup.net/wp-content/uploads/2020/03/1200px_Political_and_crisis_communication_capacities_for_civil_society_and_public_actors_18929244800.jpg
800
1200
Roy Group
https://roygroup.net/wp-content/uploads/2019/06/RG-logo-small.svg
Roy Group
2020-03-20 11:35:21
2020-03-20 12:00:43
Communicating Clearly Through a Crisis