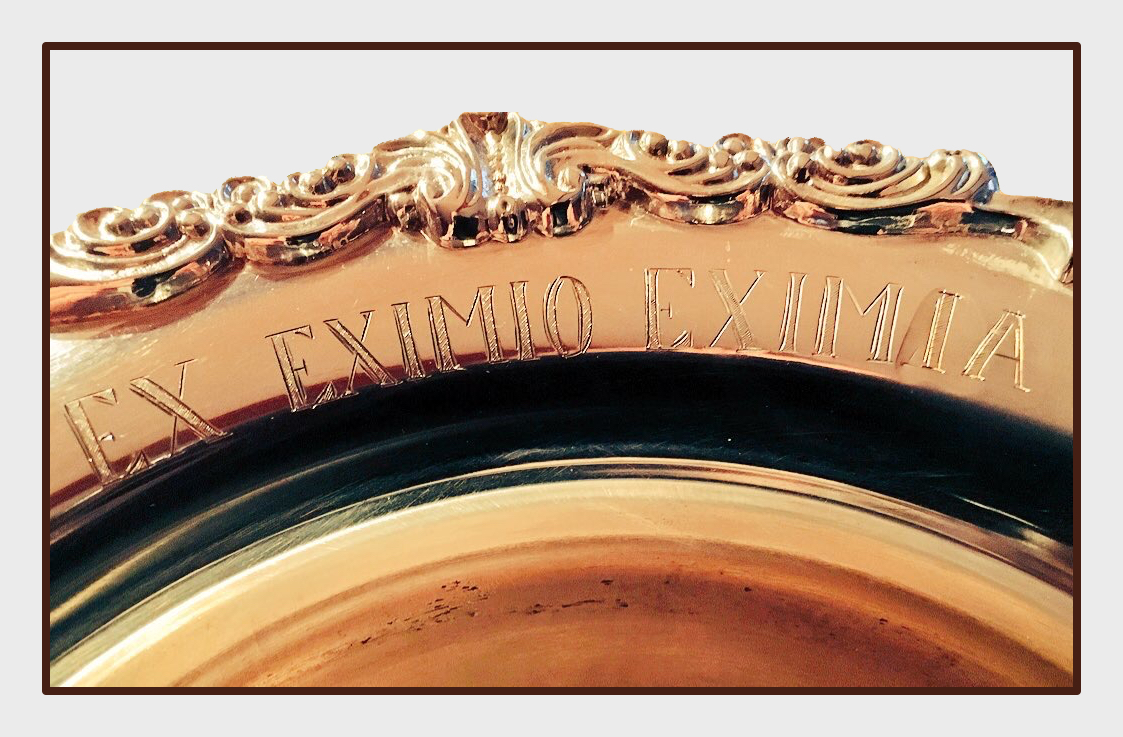 Announcing Roy Group's 2020 MacGregor Cup Recipient
At a time when many leaders, teams and organizations are emerging from a disorienting few months, Roy Group has found an opportunity to celebrate by announcing our 2020 recipient of the MacGregor Cup.
The MacGregor Cup is inscribed with the motto Ex Eximio Eximia (From Your Finest Self Comes Your Finest Contribution). It is conferred upon individual client champions whose leadership development activities have made a significant impact on organizational practices. In specific terms, the awarding of the Cup reflects the achievement of the following competencies:
Mastery. Someone who is able to carve out space, in the heart of their responsibility, for practice, practice, practice — and it shows.

Leadership. Someone who invites, challenges and supports others on the path to practice, to grow and to lead.

Character. Someone who is emulated as an example of being a damn fine person — a character in the stories of other people's lives.
Our abiding belief is that leaders like these create the kinds of cultures that elicit the best from others, and the kinds of stories that the world needs. Leaders like these stir their teams and their organizations to emerge from something like the last few months stronger, more focused, and hungry to undertake what the endeavour demands.
Most significantly, these are the kinds of leaders the world needs right now. Our confirmation of their existence in our midst serves, we hope, as some measure of faith in the way forward. That there are such skilled, compassionate and inspiring people at work in our circles gives us certain hope that everything will be all right.
And the 2020 MacGregor Cup Award goes to …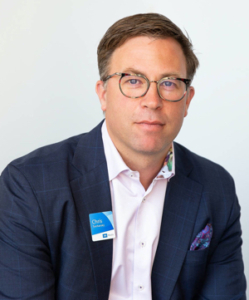 Chris Turchansky
Chief Experience Officer
ATB Financial
"Leadership is one of the hardest and most rewarding opportunities anyone can be given, and it takes practice and commitment no different than if you are a professional hockey player, actor or Olympian. For me leadership is a journey that doesn't have an end date but is about constant growth."
Inspired by a fierce belief in helping others pursue their greatness, Chris Turchansky understands that part of his role is to help leaders look for the big picture. When he took over as CEO of ATB Wealth in 2015, Mr. Turchansky engaged Roy Group as a partner to assist with the growth and development of his team, beginning with a custom retreat and threading through The Leader's Discipline™, Opportunity in Conflict™ and annual custom retreats. Over the intervening years, Mr. Turchansky has worked diligently to take Roy Group concepts and encode them as the senior team's operating system, guided by his strong convictions around the fundamental importance of feedback and the practice of coaching. Mr. Turchansky now continues his commitment to leadership development as Chief Experience Officer (CXO) of ATB, ranked as the #1 Best Place to Work in Canada for 2020. A consummate practitioner, Mr. Turchansky recognizes that every challenge is a chance to coach and be coached, to find opportunities in conflict, and to engage the team further — an understanding that has stood his organization in excellent stead as they navigate the strange and turbulent events of 2020.
Click here to read more about Roy Group's MacGregor Cup recipients.
https://roygroup.net/wp-content/uploads/2020/07/RG_MacGregor-Cup.jpg
737
1123
Roy Group
https://roygroup.net/wp-content/uploads/2019/06/RG-logo-small.svg
Roy Group
2020-07-22 18:01:53
2020-07-23 07:02:35
Announcing Roy Group's 2020 MacGregor Cup Recipient