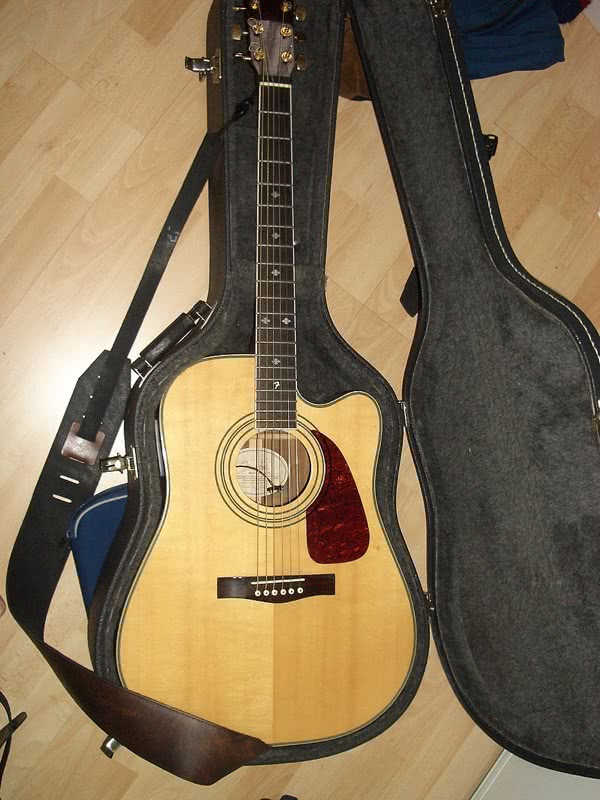 By Claude-Étienne Armingaud - Claudé - My own guitar, CC BY-SA 3.0, https://commons.wikimedia.org/w/index.php?curid=563746
Mastery in Stereo
By Bradley Chisholm
My business partner graciously arranged for my wife and I to take in a Lyle Lovett show in Victoria. There were no visual distractions, no opening band and no gimics. After an 8 word introduction on the microphone – Lyle Lovett and his Band hit the ground running. They played for two and a half hours straight and from the energy of the audience at the end of the show – could have played for two and a half hours more with no protest, whatsoever.
Anyone who has experienced Lyle Lovett in concert would agree that there is something powerful going on up there on stage – he loves what he does, he always has, and along the way he found a sound that is totally unique. He is a gentleman, a charmer, a perfectionist, and a showman – the whole package. But it was something else that really shifted a mental model that I was carrying around about what mastery is. It took the idea of mastery from being about how great you ARE to how well you SHARE. What Mr. Lovett did better than anything else was to create the space and the conditions for others find and share their mastery, too.
Can you imagine being asked to go on tour with Lyle Lovett? His small band consists of 6 other performers. Over the course of the evening each member would be introduced personally. It was clear early on that Mr. Lovett does't fear being surrounded by talented musicians – he seeks them out. His band was not just his "accompaniment" or "backup", they were his full-fledged partners. At times, they backed Lyle up beautifully, spotlighting his incredible unique talents. At other times, Lyle would step back and accompany them as they shared an original composition of their own. Lyle created the space for these others musicians to introduce themselves and their craft to the world. The audience had not arrived knowing that they would be introduced to their next favourite artists – but this was a non-negotiable design feature of the evening.
The humility and grace Mr. Lovett displayed in creating the space for others to grow and practice made me wonder if mastery can exist without it. Can someone be a master if they are not willing to support others to find their own? Can the artist who toils away in solitude, never engaging with the world or other artists, be considered a master? Can the brilliant legal mind that shines in court but refuses to put any effort or attention to developing young lawyers be considered a Master? Is leadership actually an integral, requisite part of mastery? It certainly felt like it the night of Mr. Lovett's concert.
---
Bradley Chisholm is a former partner of Roy Group now serving as the Chief Officer, Strategy and Governance for the BC College of Nursing Professionals
https://roygroup.net/wp-content/uploads/2019/07/Acoustic_guitar.jpg
800
600
Roy Group
https://roygroup.net/wp-content/uploads/2019/06/RG-logo-small.svg
Roy Group
2012-07-29 19:52:49
2019-09-21 14:14:23
Mastery in Stereo