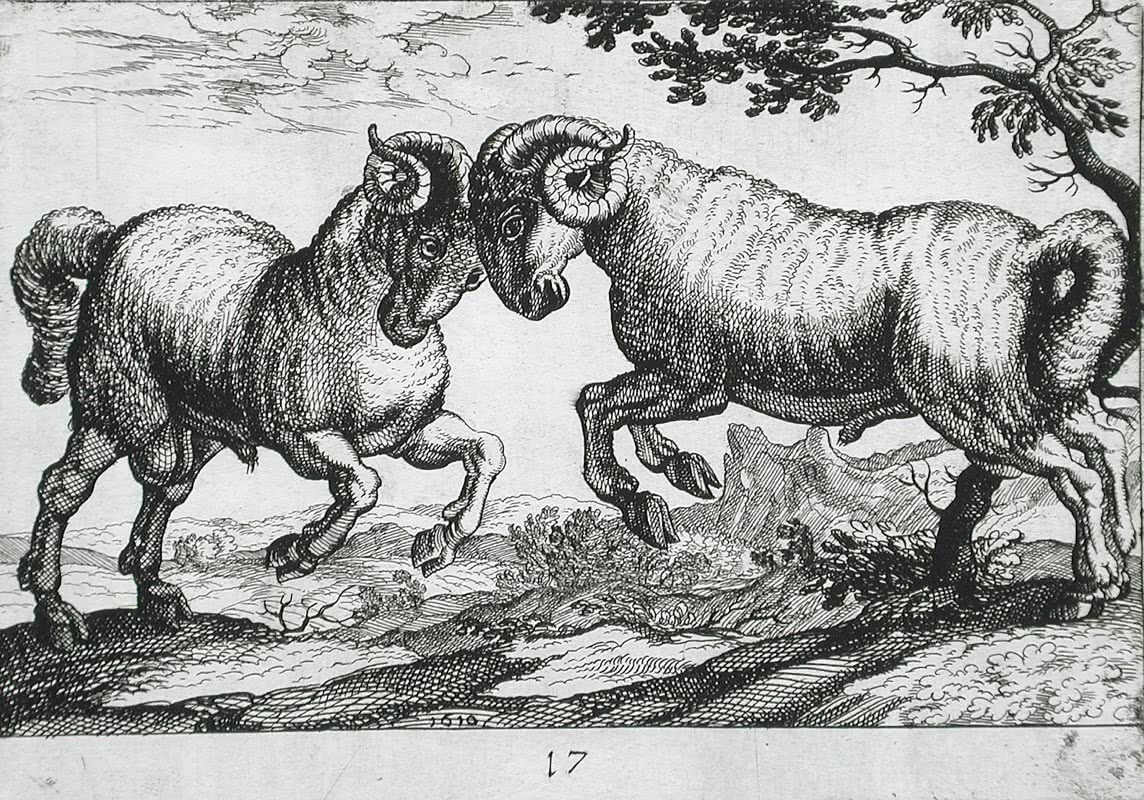 By Hendrik Hondius I (Flanders, Duffel, 1573-circa 1649) - Image: http://collections.lacma.org/sites/default/files/remote_images/piction/ma-31720281-O3.jpgGallery: http://collections.lacma.org/node/234649 archive copy at the Wayback Machine (archived on 22 January 2019), Public Domain, https://commons.wikimedia.org/w/index.php?curid=27300877
Missed Opportunity: A Coaching Approach to Conflict
By Bradley Chisholm
I think it is only human to look back on past experiences and feel regret about missed opportunities. I am pretty hard on myself, so I feel this way at times. I have also been able to see a common thread that binds many of these missed opportunities: I did not lean into conflict the way I should have. The situations, the people I worked with and my leadership would be much stronger today if I had saddled up some courage, believed in who I was and walked into more difficult conversations.
My story is not unique. We work with many senior and emerging leaders who, although fearless when it comes to taking risks, making a courtroom submission or designing an ambitious strategic plan, sidestep when it comes time to address uncomfortable, difficult situations with their colleagues. For many of those leaders who have just retired, their single greatest regret was not capitalizing on the value that these situations could have created.
Most of our clients have been introduced to a coaching approach to leadership at some point in their engagement with us. They embrace the practical tools and the underlying philosophy. The question they inevitably ask is, How does this approach work when emotions are high? When you have "skin in the game" and when an inevitable change of course is really, really uncomfortable?
We have been working a lot with this question. Over the last three years, we have been building an approach that will both help our clients navigate conflict in a more productive way but that also fits with the coaching approach to leadership they have already been introduced to.
Without getting into detail about the approach, I wanted to touch briefly on the thread that connects coaching and this powerful way of seeing and approaching conflict. The philosophy of coaching that resonated most with me was the idea that wisdom does not only exist within me, but in the system as well. Often what is needed are well-crafted, objective questions and the space to let the answers emerge.
I was excited about my introduction to conflict. I walked into the room with Anne-Marie Daniel and Alice Estey — both masters in the world of conflict resolution. I thought I was going to be learning the skills that would allow me to send the all-convincing message, to stand my ground and change the behaviours of others. Although that was part of the learning, it was only a small part. Most of the work, to my surprise, focused on changing my perspective, becoming more objective (even when I was personally entangled), listening for the gems, and crafting the types of questions that get to the heart of the matter.
Sound familiar? What I learned from Anne-Marie and Alice was that the foundations of coaching play a powerful role in not only managing conflict but finding opportunity in it.
I am practicing. I just wish my practice would have started years earlier.
---
Bradley Chisholm is a former partner of Roy Group now serving as the Chief Officer, Strategy and Governance for the BC College of Nursing Professionals.
For upcoming sessions of Opportunity in Conflict, see Open Courses.
https://roygroup.net/wp-content/uploads/2019/07/Two_Rams_Fighting.jpg
800
1144
Roy Group
https://roygroup.net/wp-content/uploads/2019/06/RG-logo-small.svg
Roy Group
2013-02-01 19:57:59
2019-09-21 08:25:57
Missed Opportunity: A Coaching Approach to Conflict