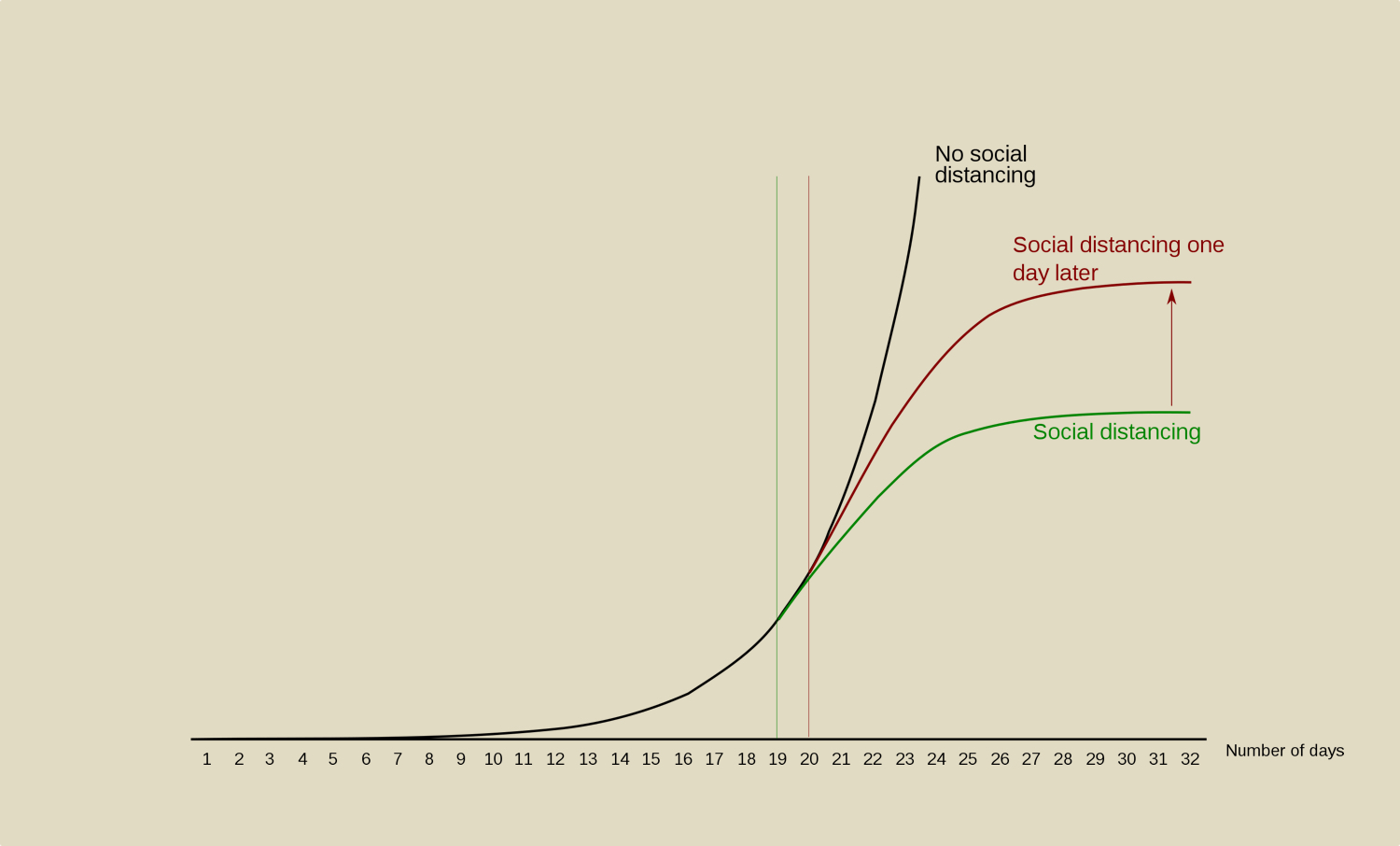 Making Some Meaning From COVID-19
By Ian Chisholm
The last time I sensed such a global whisper of "what does this all mean?" was the afternoon of September 11, 2001.
I say afternoon (not morning), because Anne-Marie and I were in Scotland at the time — four hours ahead of Eastern Time — when we heard that planes had gone into the Twin Towers. It took several days to comprehend what was happening, let alone how these events would change the way we live our lives — at first dramatically, then slowly but surely becoming a new normal.
Much has been shared in the last few weeks about the uncertainty, fear and impact of COVID-19, and we are once again asking ourselves how to make sense of what this means. What does this mean for those who are vulnerable? What does it mean for those countries who have not found right action in time? What does this mean for our family and our friends? What does this tell us about our sudden ability to "see" the people we do not personally know who are taking serious risks for us every day — the people who stock shelves at the grocery store, clean windows on buses, and administer throat swabs? The unsung heroes who are in contact with hundreds of people every day, knowing that statistically, this probably means they will contract the virus.
What does this mean for the way we work, create value and structure our economies?
What does this mean for us as a society that has, for almost five years, markedly turned down the volume on facts in order to fill our hearts, minds and airwaves with the salacious shock of populist, polarized and antisocial media-fuelled vitriol?
I think COVID might be Latin for to giveth one's head a shake.
I sense that underneath our logical and methodical response to this pandemic, we have all been stopped in our tracks. In some ways, it has made us feel the way we did when we heard thunder or tried to comprehend the loss of someone special for the first time, or found ourselves in a situation that was bigger than us: we are suddenly looking around for a better way forward. And looking to each other to figure out a way that is safe.
We debated whether our newsletter was valuable at this time; we have no need to add to the noise. The more we connected with each other, though, the more it seemed that some of the things we've been noticing are hugely heartening and deserve to be shared.
We've been heartened by the fact that Science is chairing this meeting. That as a society, we are listening to what experts and trained authorities are saying. And what's more is that we are modifying our behaviour accordingly. Suddenly, intellect and lifetimes of practice and expertise are valuable again.
For those of us living in a country where retreating to our homes for the sake of protecting our families is new and uncharted psychological territory, it is hard not to suddenly feel compassion for so many of the global socio-geographic dynamics that have swirled around us in the last decade: war, abuse, mass migrations, drought, wildfire, contaminated water, racism. Over the past couple of weeks, we have been heartened by the countless examples of leaders bringing their finest selves to the rapidly evolving situations they face to create a better future.
From our very first days at Roy Group, the core conviction that we hope haunts our clients for the rest of their lives is about the choice they have — in every moment — of how they conduct themselves. The way each of us chooses to conduct ourselves creates an atmosphere inside others.
And, as it turns out, it also creates the potential for a safe and healthy society.
---
Ian Chisholm is a founding partner of Roy Group.
https://roygroup.net/wp-content/uploads/2020/03/1500px-COVID-19_importance_of_social_distancing.svg.jpg
906
1500
Roy Group
https://roygroup.net/wp-content/uploads/2019/06/RG-logo-small.svg
Roy Group
2020-03-20 11:22:59
2020-03-21 10:51:19
Making Some Meaning From COVID-19