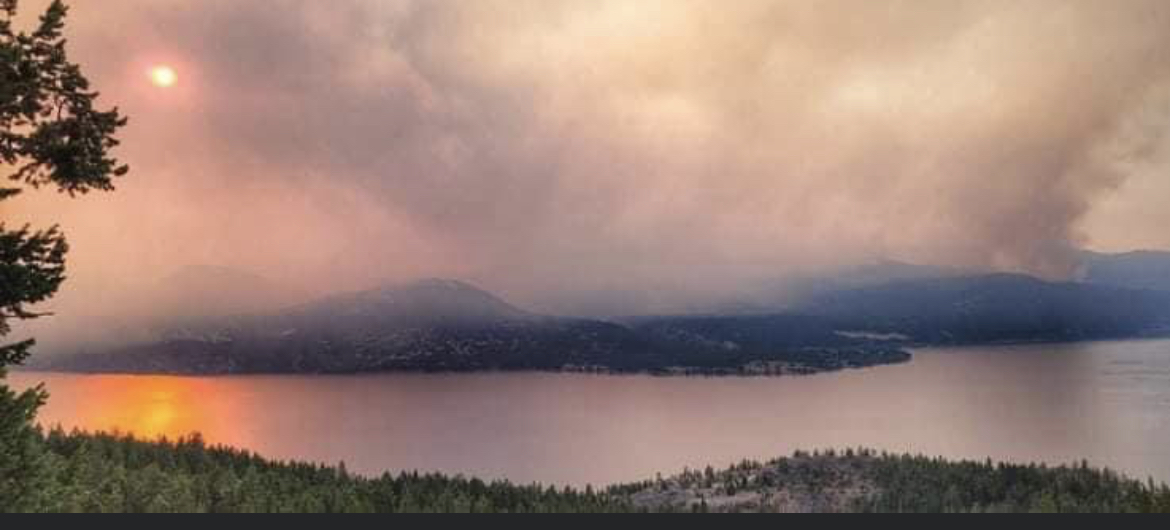 The Way You Choose To Conduct Yourself When Your World Burns
It was mid-July when the fires started in our part of the province.
We live near Vernon, in central British Columbia. Prime wildfire territory: semi-desert, low precipitation, high summer temperatures.
As we live in a more rural area, I was keeping an eye on the BC Wildfire page. We were watching the White Rock Lake wildfire that had ignited toward Monte Lake. But it was a few dozen kilometres away, and well behind the mountain to our west.
It was close enough that we were concerned and watching it, but it seemed okay.
Ah, we'll be fine.
We went on alert in the last week of July.
In an alert, government advises you to get ready in the event of an evacuation order. Get your important documents together. Make a plan for your pets. Make a plan for getting yourself out. Figure out what you'll do for elderly family members.
So my husband and I went through our place and put a few bins together. Things that we wouldn't want to lose.
But just as a cautionary measure.
By Sunday August 1, the fire was much larger.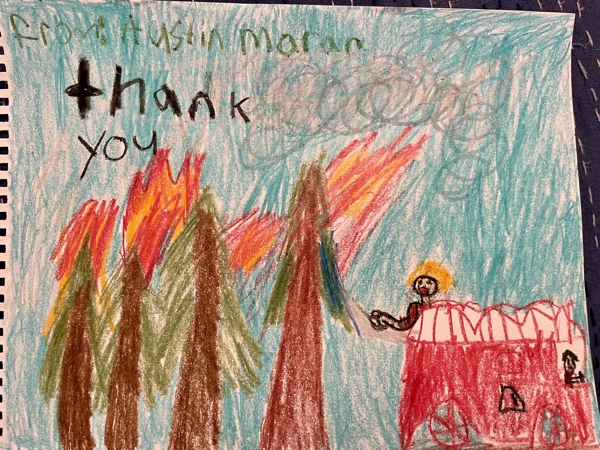 We had heard that people were collecting snacks for the fire crews, so we headed into town and bought a couple packs of Gatorade. We bought a huge crate of bananas and some healthy granola bars. Our nine-year-old son had drawn a picture to take with our food donation. We had this whole plan that the next day—Monday—we were going to deliver these snacks as a family.
That Sunday evening, we headed into town for a family movie night. As we were sitting down to a pre-show dinner at Earls, we got a phone call from a friend.
"You guys are on evacuation order. You've got to get out."
You're on evacuation order.
My crisis response rose up, levelling my head and giving me the calm I needed to take the wheel. Okay, what do we need to do?
My parents and grandmother live nearby. I called and checked in on them, making sure that they had their plan all set.
Plan in place. OK. Next step.
You've got to get out.
We raced the 30 minutes back home. By the time we got back, our whole community was teeming with people in a panicked state.
People were loading up their cars. Their kids. Their dogs, their cats.
The RCMP were there, checking everyone as they were coming in and out of the community. I could see officers going door to door with surveyor's tape. Different colours denote different things. They tie a blue ribbon on your house if you're not home. Pink if you've been advised to leave. Yellow if you're evacuated.
It was chaos. Orderly, but panicked. It felt like a dream.
We emptied the bananas out of the car and put them on the dining room table, swapping them for the bins of our belongings. We finalized the suitcases that we had half-packed.
I called a friend who lives in West Kelowna. "Listen, this is what's happening," I said. "Can we come and stay?"
She said of course.
I was the last person out. As I turned to close the door, I spoke to our house. It was half plea, half order.
"Please be here when we come back. You'd better be here when we come back."
We checked on our neighbours to make sure everyone was doing all right. Then we got in the car. My husband and I and my nine-year-old and our dog and all of our stuff. We drove through the RCMP checkpoint, watched as they wrote down our destination, and then headed to our friend's place.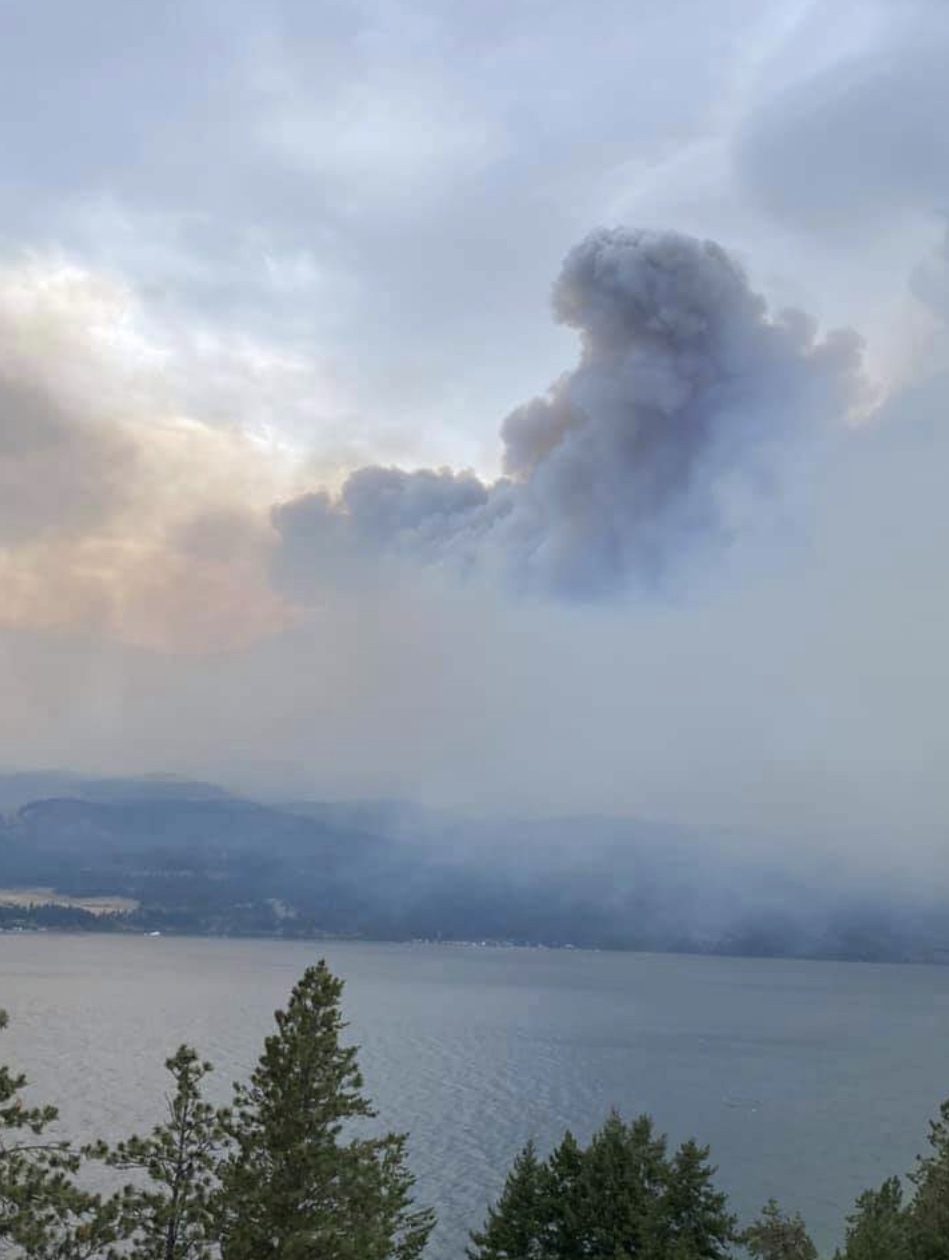 It was six o'clock.
And the sky…it was so smoky. You couldn't see the flames, but the smoke from the mountain behind us…it was that eerie, haunting greyish-orange glow of a forest fire.
We stayed with our friends that first night.
Night number two, we moved again.
It's incredible, the way the evacuation centres are set up to help. And the volunteers. There were so many people volunteering. The Red Cross, Emergency Services…everyone in the community wanted to help, evacuated or not. The whole community of the Okanagan came together, just trying to find ways to help. Even us, and other people who were faced with losing their homes.
"What can we be doing? How can we help? What can we do?"
Through it all, I felt so thankful that we live in a place where we have an infrastructure that supports people when crisis hits.
There were so many unknowns.
At first, I thought we might be away for a week or two.
And if it turned out to be longer, I figured I'd be settled into my new routine of living in a hotel. I figured I could just pick up my work where I left off.
I soon realized that "being settled" was out of the question. For a couple days the fire would go in one direction, and then the next thing you know, the winds would pick up and it would move a dozen kilometers in the night. The emotional up and down was enormous. I just couldn't get myself to a place where I could feel anything close to normal.
For the first week, we lived our lives from a standard 400-square-foot hotel room. Two beds, the dog, our son, all our things. Us.
Over the weeks, we changed hotels a few times. I struggled with the grief of letting go of the summer I had planned. In a rapid re-prioritization, work became secondary. It simply wasn't where I was needed.
Roy Group totally had my back. Anything that was on my calendar that I couldn't be there for, the team came together and covered it. I focused on what my husband and son needed, and what my parents needed, and what my grandmother needed.
I created normal as best I could for my son.
We met other evacuees at every hotel. There were constant conversations around who had lost their house. What happened last night with the fire? How close did it come?
I wanted to shield him somewhat from what was playing out. But you couldn't hide from what was happening. You could see the sky. You could see that it was dark at three o'clock on a Friday.
There was one Roy Group event that I'd kept on my calendar. I had really been looking forward to facilitating this one — a virtual event on the 17th and 18th of August. I figured for sure we'd be stabilized and back home by then.
But the evening of August 15 was the worst night of our fire. It raced along through the tinder-dry forest, sweeping its scalding wind and flames right up close to where we live.
The emotional strain of going through that night was something else.
We were following seven or eight different social media pages, just glued to what was going on. There were people who didn't evacuate even though they were supposed to. Some people were still on-site in certain areas. Some people on the other side of the lake were watching the fire from across the way. And all of them served as different sources of information.
BC Wildfire had announced that they expected it to be a bad night. The weather report showed winds were expected to gust up to 70 kilometres an hour.
Everyone was watching. And everyone was talking.
Your friends, your family. Everyone calling each other, texting each other, checking in. Did you see this? Have you heard that? Are you watching the news?
And of course, the panic. Social media is the best thing and the worst thing all at once, because you're getting real-time updates from all different areas. There was this frantic panic in people; facts were few and far between, and people's emotions were heightened. Everyone was posting their every thought, feeling, thing they've heard, thing they thought they saw…it was absolutely exhausting.
We found out the next day that our local gas station and corner store — the hub of our community — had burned down. Seventy homes chewed up by flames, just four minutes from where I live.
I just called the Roy Group team and said, "Guys, I'm so sorry. I don't think I can do it. I can't hold it together."
***
You know I wouldn't be writing this if I weren't going to talk about how I leaned on the Roy Group toolbox.
We say that the way you choose to conduct yourself creates an atmosphere inside others.
I saw that playing out everywhere.
Just for a sec here, before I unfold the next bit of the story, I want to acknowledge the fire crews who fought this fire. Enough cannot be said about those people and how hard they worked. How brave they were.
Yet from early on, people were criticizing them on social media, saying they weren't doing enough or doing the right thing. And it made me so upset. Those firefighters are people. They are members of our communities. I couldn't imagine how demoralizing that would be for them.
I wanted to give the complainers a shake: Who among us can say we would do a better job? Would you imagine that someone could do your job as well as you can, given all the years you've been building your expertise? Would you sidle up to a paramedic, push her aside and take over the defibrillator?

On the flip side, it was heartening to see a finer kind of conduct.
Most of the community rallied to support the Emergency Services and fire crews. Every night, Vernonites would hold signs and cheer in places where we knew the fire crews were coming off the mountain for shift change. Somebody created a fire crew appreciation page. It felt so great to see that the majority of people, whether they had suffered loss or not, understood that this was well beyond anybody's experience — this fire, this fire season, these conditions, the dryness, the winds.
Most people wanted to have a positive impact on others.
The fire evacuees all identified each other throughout the weeks. You can recognize an evacuee once you've been one. Not because they're carrying certain luggage or anything. You just…start to notice the faces. "Oh, are you evacuated? Where are you from?"
I had many conversations with folks who were in a desperate place. I remember talking one day in the hotel parking lot to a woman whose property backed right onto the fire line. She was in tears, having been evacuated four times in the last 20 years. "I don't think we're going to make it through this one," she told me.
"I can't tell you why," I said, "but I feel like we are." And I showed her the fire map I'd just been looking at. I told her what BC Wildfire was forecasting for the direction that night, and the weather.
We talked in the parking lot for half an hour.
At the end of that conversation, she said, "I don't necessarily believe you. But I really appreciate this conversation. And I feel better than I did when we started."
Those little touches with people. The ones you meet at the front desk of the hotel, or in the parking lot. They matter.
***
There was no good reason why, but from the beginning, I knew it in my heart. Our house is not going to burn.
If you look at the fire map of what did burn, it really is quite a miracle. The place where we live is literally a little horseshoe of land that was spared. And on either side, there was total burn, right down to the lake.
The constant thing I kept coming back to during those weeks was this:
Nothing I do right now is going to change the outcome.
I do not control this wildfire.
I do not control what will come to pass here.
I have faith that the people who are trying to battle it are going to do their very best, and me sitting here having visions of my house burning down and having nothing is not going to serve me.
That was my stance through the whole ordeal. Until I know something is a fact, I'm going to lean toward the positive.
I tried to do that with my mom and with my neighbours when they were in those dark places. Because when you start to spiral into those catastrophic scenarios…it's devastating to everyone around you, and to yourself.
I often was met with that truest face of fear. There was darkness. It was in the sky. It was in the air. It was in people's hearts.
***
We returned home on September 16.
The drive to and from our community now is hard. Either way you go from where we live, whether you're going to Vernon or to Kelowna, you drive through areas that are burned black.
We have survivor's guilt. People down the street got completely wiped out and yet here we are, our beautiful community still has its trees and all our houses are safe…and people down the road have nothing.
We were among the last to return. Our house had needed restoration work done because — well, because a crate of bananas plus 40-degree heat plus four weeks equals a disaster of its own.
We know how lucky we are. This could have been a very different story. We are continually looking for the avenues to give back and help folks from other areas that lost so much.
One small way we will give back is through our conduct — the way we show up. We will be listening. And holding space for people to unfold their stories.
Sharing. Giving. Receiving. Laughing.
Healing.
We are not built for easy.
But we are built for the next step.
And then the next.
Roy Group has worked alongside BC Wildfire Service since 2018, supporting their fierce commitment to investing in their people, building strong relationships and creating a learning culture. We are grateful for the dedication and skill demonstrated by the leaders throughout the organization during summer 2021.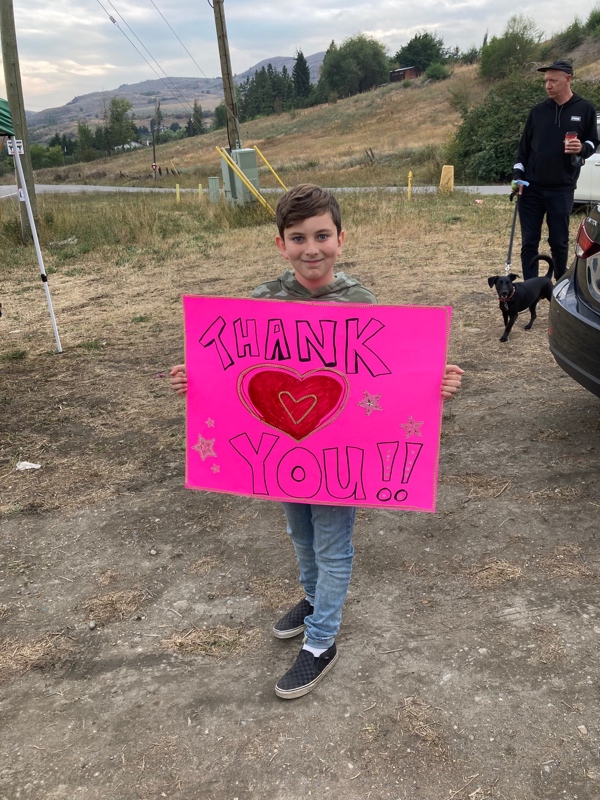 ---
Yolanda Moran is Roy Group's Practice Lead for Enterprise.
https://roygroup.net/wp-content/uploads/2021/12/post-evacuation-view-across-lake.jpg
530
1170
Roy Group
https://roygroup.net/wp-content/uploads/2019/06/RG-logo-small.svg
Roy Group
2021-12-21 17:59:22
2021-12-21 17:59:22
The Way You Choose To Conduct Yourself When Your World Burns